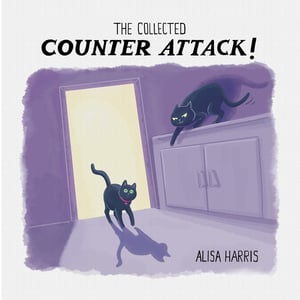 $

21.00
Follow the adventures of my cats Fidget and Moe as they discover apartment living in these short, silly comics.
7.25"x 7.25"x .625", Hardcover, 180 pages, all ages friendly. Black and white interior pages with full color chapter headers.
This was a Kickstarter funded project. More images and information here.
A PDF version is also available via Gumroad.
All books will be sketched in and signed by me. If you would like your book dedicated to a specific person, please make a note when you check out.
*If your book will be shipping outside the US, please include your phone number for the customs form when you check out.*